In part one of this series I will be concentrating on my personal experience of tribe syndication and some of the free tribe syndication movements that have emerged over the last 6 months.  In part two I will be taking a closer look at some of the tools that can be used to effectively syndicate and manage tribe activity and finally in part three I am going to take you behind the scenes of some of the fee paying systems that have emerged recently including Katie Freiling's Unified Tribe and the longer established  Social Media Science.
Part One: My Tribe Experience and a review of FREE Tribe Movements for you to join Today!
There has certainly been a lot of buzz around the Tribe Syndication Formula for the last 6 months. The concept has captured the imagination of so many wonderful people that it really was only a matter of time before Social Tribe Movements and Systems would begin appearing all over the web in different shapes and forms.
I have been fortunate enough to have discovered the concept of the tribe early on and I have had the pleasure of utilising a number of different models, tools and systems of which I will share with you shortly. But most of all today I will give you my personal take on Tribe Syndication and why which ever mode or system you start to use within your online marketing efforts, you really need to be doing or using at-least one of them.
To begin with I want to start by saying what I say to all of my followers and students….
"Question everything, just because some says it is so, use your intuition wisely and remember that we are all different and what works for me may not necessarily work for you."
Your very personality and characteristics will determine which tribe syndication, method, systems and tools will work best for you.  This might sound over the top but really, your age, sex, knowledge, life experience, shyness, confidence, time-zones, work commitments, children, family you name it will play a part in working out which methods, systems and tools of tribe syndication work best for you.
And so I thought you should know I am a 29 year old female , a girlfriend, a busy mother of a beautiful 5 year old girl. I live in the UK (time-zones are problematic).  I work full-time (another problem), I am an internet marketer in my 'free time', I am a blogger, I am passionate about social media, personal development, helping others be successful and I absolutely adore the tribe concept.
But remember this, as your personal circumstances and life experiences change, you too, will have choices and chances to constantly change your tribe model systems and tools.  You will be able to determine whether to take part – more or less and to utilise a tribe syndication method that are tailored to your personal needs.
The History of the Tribe….for me!
Around July 2009, I was watching a recording of Katie Freiling's Blog Revolution Training Revolution webinar which was the run up to her 6 week blog training intensive.  During the webinar Katie explained the concept of the tribe and right then and their I knew I needed a blog, I also knew I needed to start personally branding myself.  I reached for my credit card hoping to get a place on Katies Course only to find out the darn time-zones meant I had missed my opportunity by a matter of hours.
Not being too devastated, I put my happy face on and remembered that everything happens for a reason.  I picked myself up and set out alone in into the unknown.  I was about to sort my own blog out and find a tribe all by myself.
Of course the tribe concept which Katie Freiling was referring to was inspired by Seth Godin and his Book of the same name. You can check out why Tribes are so important here: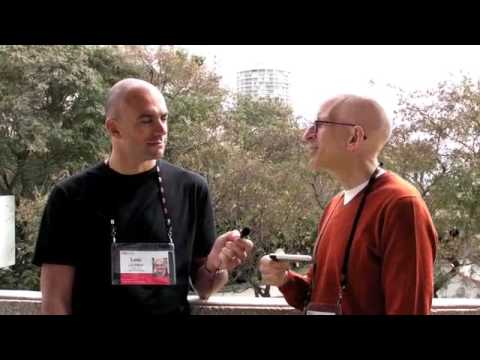 Now whilst I had not been able to become Katie's Students right away a number of other chaps had. You maybe familiar with the likes of Eric Goldstein, Kary Rogney, Ken Pickard, Michael Feil and Nick Logan. Their own experience of utilising the tribe concept and the benefits they were experiencing led them to form the Empowered Tribe Movement and their need to educate others to do the same, through their creation of the Empowered Tribe Intensive.
Now I had no clue this was going on.  I was chipping away getting my blog up and ready, with 'find a tribe' etched on the top of my 'to-do' list.  I was still going it alone.  Until one day I stumbled across two people.  The first was Beth Nelson Allen. I still to this day don't know how I found Beth's blog, but I was drawn to it, possibly because of the name.  The next person I met was Kimberly Castleberry both of these girls were on the Empowered Tribe Intensive of which still I knew nothing about.
Kimberly being the action taker and go-giver she is, was already setting up her own tribe syndication vehicle for creating tribes in the form of the Tribe Syndication Alliance,  you can find out more about Kimberly thinking around the T.S.Alliance formation here
So this was my first experience of the tribe concept in its active sense. Now I wont bore you any-more with the whole history of my tribe experience. What I want to do now is tell you about the groups, tools and systems that are out there for you to use and try.  I have used most of them but not all. I will give you the pros and cons of being part of and using them.  But when I say Cons, I mean this is in a very loose sense.  All of these methods work excellently, the only cons are how they can work best for you, whether you have a lot of free time or not, where you live in the world and what you are willing to do.
Established by the wonderful Kimberly Castleberry
PROS
100% free

Ning Community with friendly help and advice

Kimberly has a lot of technical advice.

Join tribes that suit your time-zone

Encouragement for self development and ability to host your own tribe

Skype interaction great for building relationships

Based around the 'power hour' principle.
CONS
Day and Time restrictions

Less European participants

The Tribe Syndication Association and The Networking Superstars Tribe
So here's the scoop.  The fact is both of these groups have  tremendous value.  The TSA created by Dave and Dawn Cook and The Networking Superstars by Gavin Mountford both works on the core principle of any the Tribe Syndication model that is the act of reciprocity or a mutual cooperative interchange of favours.
The TSA starts with one central hub  the TSA Spreadsheet. Each week those actively participating in the TSA are divided into manageable  groups or tribes.  Each tribe has a group leader and the entire TSA group has one member who has been awarded the Syndicator of the week status.  Members are rewarded based on performance.
Each person is allocated to a group represented by a particular colour, each member is also allocated with a particular day.  The rules are to syndicate the content of the person in the same colour group as you on their specified day of syndication. (Sound complicated but it really isn't)  Everyone on the entire spreadsheet syndicates the Syndicator of the week plus their normal syndication day, the group leaders also receive an additional syndication by the members of their group.
The ethos of the TSA is only syndicate good content and don't syndicate anything that you don't feel comfortable with.  This is not a group for syndicating business opportunities or affiliate links. Only good quality information, videos and article should be shared. Members are responsible for keeping a score of their own syndication efforts and you receive one counter for every syndication effort e.g. commenting on a blog post, tweeting, sharing on facebook, sharing on bookmarking sites, commenting on youtube etc.
The Networking Superstars Tribe works on the same principles and ethos put works slightly differently.  Facebook is the main platform on which this group is organised.  Participants tag others in their content (maximum of 10 people) up to 3 times a week. A person then tagged would read and review the content and decide how to syndicate whether commenting, twitter, onlywire etc.
BUT GUESS WHAT…..I HAVE SOME EXCITING NEWS TO SHARE WITH YOU!! THE TSA AND NETWORKING SUPERSTARS ARE JOINING FORCES.
Check out this latest update: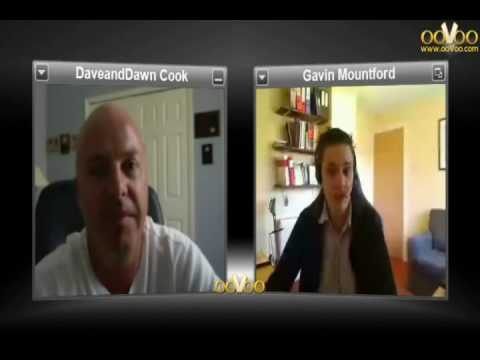 PROS OF THE TSA/NETWORKING SUPERSTARS MODEL
Ability to syndicate at time convenient times to you

Ever changing Tribes based on performance

Members are rewarded on performance

Can share as little or a much as you like

Group merger has potential for much greater reach and syndications
CONS OF THE TSA/NETWORKING SUPERSTARS MODEL
Can be time consuming to get through everyone

Counter based on trust

No accountability from tribe members unlike the Syndication Alliance Model

Doesn't have the benefits of Skype interaction (YET!)
Other Free Tribe Syndication Movements
There are lots of other free groups that you can use to post your content every-time you create a valuable post go check them out.
Tribe Syndication Network (Kary Rogney)
Tribe Syndication Mastermind (Dr Jon)
Tribe Mastery for Social Buzz (Ken Pickard)
The Tribe Master for Social Media (Michael Feil)
I hope this was helpful.  Keep Watching for Part 2 Coming soon.
P.S If you are struggling with your marketing efforts and not generating enough leads and money. Check out the exact system that I use to generate endless leads through the most current social networking strategies. Don't Miss This ==> Discovery The Strategies
Republished by Blog Post Promoter